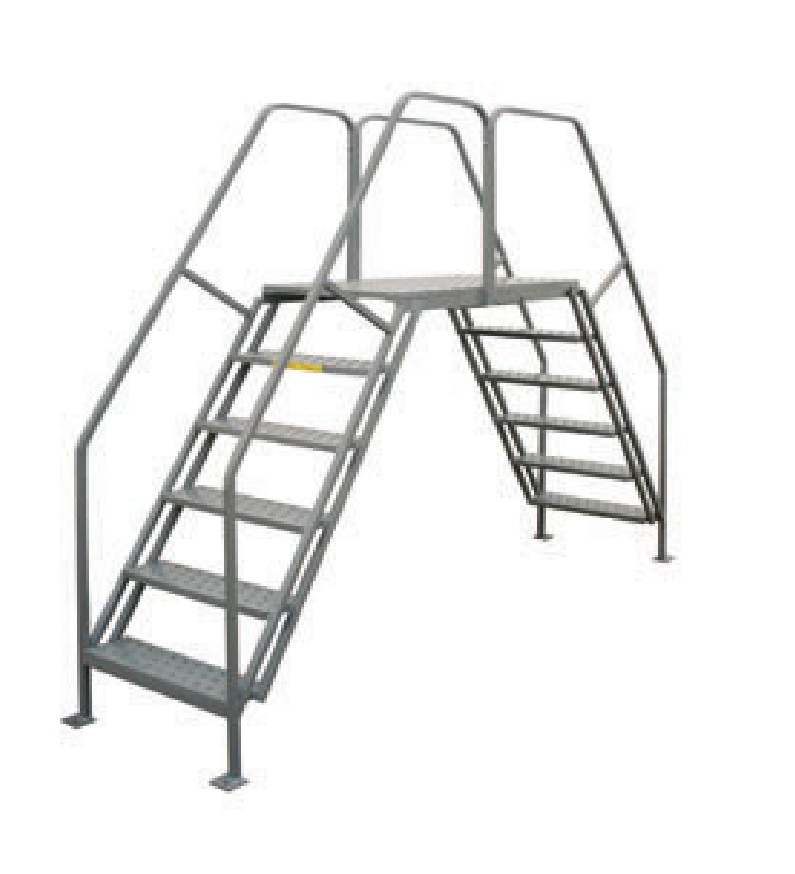 The most important factor for the Crossover Ladder is the clearance height and the clearance width.
It can be used to cross over conveyor systems and pipes or any other type of obstruction.  It can also be used on roof surfaces.
Different Types of Finishes – Powder Coated Finish: Painted Enamel Finish: Polished Finish: Galvanized Finish.
If none of the specifications meet your requirements, just contact us directly, so we could customize your request.
Steel or Aluminum Construction
Platform heights, widths, and depths vary
300 lb capacity (additional capacity optional)
Standard handrails are 30″H
42″ Handrails are available – Cal OSHA package
The steps are 24″W  by 7″D
The stairs have a 57 degree angle
Standard gray industrial enamel finish
 ~  MEETS OSHA AND ANSI STANDARDS  ~